'Then Jesus came to them and said, "All authority in heaven and on earth has been given to me. Therefore go and make disciples of all nations, baptising them in the name of the Father and of the Son and of the Holy Spirit, and teaching them to obey everything I have commanded you. And surely I am with you always to the very of the age.' Matthew 28:18-20

A person's final words are usually significant; they can reveal lifelong regrets, highlighted memories and priorities. Jesus' final instructions to His disciples therefore ought to be heeded. If you look at the church today, you may think that Jesus instructed his disciples to build big buildings, create good sounding worship teams and be morally good people who attend a service once a week. However, Jesus didn't mention any of these things. Jesus commissioned His disciples to make disciples. If making disciples is a priority to Jesus, it ought to be a priority to us.

Sadly, the consumer culture of the day has crept into the church. People join and leave churches based on the style of music, preaching and hospitality. Many take a selective approach to the teachings of the Bible on the basis of what fits into their own self-defined version of God, morality and fairness. This is not true discipleship and it is not what Jesus commanded. Disciples obey everything the Father commands; they receive instruction and adhere to it. Disciples are radically obedient to the whole gospel and to all of Jesus' teachings. They follow Jesus rather than trying to lead themselves.

As we seek to be disciples who make disciples, we will see many coming into the Kingdom of God. We read in Acts that the Early Church grew daily with three thousand being added to their number on the day of Pentecost alone (Acts 2:41). At All Nations, we are embracing a Home Church model as we believe that studying the Bible and praying together in smaller groups will best facilitate the discipleship of new and old believers and will help us to move away from consumer Christianity. Unlike consumers, disciples contribute — they have a vital role to play in advancing the Kingdom of God. It is good for each of us to seriously consider whether we are truly disciples of Christ and whether we are making disciples through our life. Making disciples is not solely the role of the church leadership team or pastor. Neither does the responsibility fall on organisation or paid church staff. Making disciples starts with each of us. Will you be a disciple that makes disciples?

- Bethany Milne

Inward prayer: Lord, forgive me for the times I have had a consumer mentality to church and discipleship. Give me a revelation of true discipleship.

Outward prayer: Lord, help me to see with your eyes and make disciples of the people around me.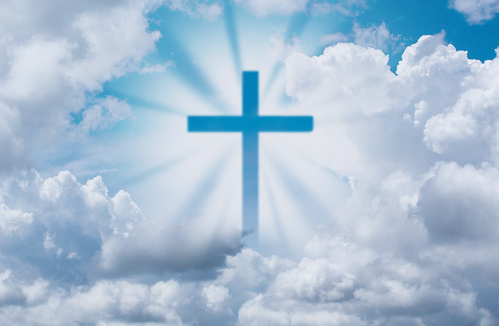 2 Comments
Elizabeth Padmore
- September 18th, 2021 at 2:43am
Amen thank God for igniting in us the desire to follow and do what is His ultimate goal for us
Tomi
- September 20th, 2021 at 3:01am
Lord, forgive me for the times I have had a consumer mentality to church and discipleship. Give me a revelation of true discipleship.Amen!
Thank you Beth.